Paul Arthur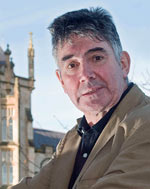 Paul Arthur is Professor Emeritus of Politics at the University of Ulster and the former Director of its Graduate Course in Peace and Conflict Studies. He has been a Senior Research Fellow at the United States Institute of Peace, a Fulbright Scholar at Stanford and the Joan B Kroc Peace Scholar at the University of San Diego.
In public life he served as UTV's political analyst and contributed as an op-ed contributor to the Irish Times for two years. He developed a series of problem-solving workshops with Northern Ireland's political parties over a period of fifteen years. He was a member of the Kilbrandon Commission in 1984 and an adviser to the Saville Inquiry in 1998. His research interests have included the politics of Northern Ireland, British-Irish relations and the nature of political violence. His books include Special Relationships: Britain, Ireland and the Northern Ireland problem (2000).
Roy Foster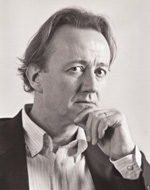 Roy Foster was born and educated in Ireland; he has been professor of Modern British History at Birkbeck College London, and from 1991 to 2016 was Carroll Professor of Irish History at the University of Oxford and a fellow of Hertford College. He is now Emeritus Professor of Irish History at the University of Oxford and holds a part-time Chair of Irish History and Literature at Queen Mary University of London. He is the author of many books on the political, social, cultural and literary history of Ireland, including Modern Ireland 1600-1972 (1988), Paddy and Mr Punch (1993), The Irish Story (2001), Luck and the Irish: a brief history of change c 1970-2000 (2006), and Words Alone: Yeats and his Inheritances (2011), based on his 2009 Clark Lectures at Cambridge. He has also written the two-volume authorized biography of W.B.Yeats, The Apprentice Mage (1997) and The Arch-Poet (2003). His most recent book is Vivid Faces: the revolutionary generation in Ireland 1890-1923 (2014).
He is a Fellow of the British Academy, a Member of Academia Europea, and an Honorary Member of the Royal Academy of Ireland and has received honorary doctorates from the University of Aberdeen, Queen's University Belfast, the National University of Ireland, Trinity College, Dublin, University College Dublin and Queen's University, Ontario, as well as honorary fellowships of Birkbeck College, University of London and the Royal College of Physicians of Ireland. He is also a well-known cultural commentator and critic.
Catherine Heaney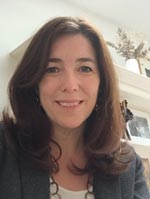 Catherine Heaney was born and grew up in Dublin, and received her BA and MSc from Trinity College Dublin. She worked as a journalist for many years at magazines in Dublin and London and was a regular book reviewer for The Irish Times. Since the early 2000s, she has worked in publishing, as an editor at Fourth Estate and more recently at Faber and Faber, where she ran the creative-writing school Faber Academy. She now works as a freelance writer and editor, and has recently compiled the fourth volume of Trinity Tales, to be published by The Lilliput Press in autumn 2016. She is a member of the curatorial panel of the Borris Festival of Writing and Ideas, and lives in London.
Ian McBride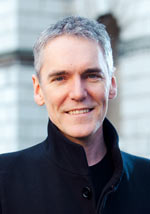 Ian McBride grew up in County Armagh and was educated at Oxford and University College London. He has been a research fellow at Corpus Christi College, Cambridge, and  Professor of Irish and British History at King's College University of London, and in 2016 was appointed to the  Foster Chair of Irish History at the University of Oxford, and elected a Fellow of Hertford College. His books cover various aspect of modern Irish history and include The Siege of Derry in Ulster Protestant Mythology (1997), Scripture Politics: Ulster Presbyterians and Irish Radicalism in the Late Eighteenth Century (1998), and Eighteenth Century Ireland: The Isle of Slaves (2009). He is convenor of the biennial  'Conference of Irish Historians in Britain'.
Susan McKay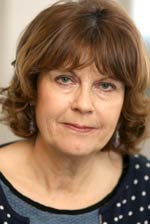 Susan McKay is a writer and broadcaster from Derry. Her books include
Bear in Mind These Dead
(Faber, 2007) and
Northern Protestants – An Unsettled People
(Blackstaff, 2000). She is currently writing a book about the Irish border. Her journalism and documentaries have won several awards. She currently writes for the Guardian/Observer, the New York Times, the London Review of Books and the Irish Times. She was a founder of the Belfast Rape Crisis Centre in the 1980s, and continues to do work for NGOs in the North.
Thomas Pakenham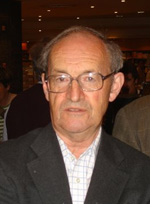 Thomas Pakenham is an Irish historian and arborist who has written several prize-winning books on the diverse subjects of British and Irish history and trees. He was closely involved in the establishment of the Memorial Prize after the death of Christopher Ewart-Biggs in 1976. His books include: The Year of Liberty: The History of the Great Irish Rebellion of 1798, The Boer War (winner of The Cheltenham Alan Paton Award), The Scramble for Africa (winner of the WH Smith Literary Award) and Meetings With Remarkable Trees.